What are the best ways to go about a post Xmas detox?
It's the end of the year. You've worked hard in the office, hard on your fitness, hard at home so… it's time to let loose, relax and pig out! You deserve it! BUT!!! Then January comes around and the guilt kicks in! HO HO HOHH NO!!
      WHY DETOX
It cleanses your system and removes toxins
It improves liver and kidney function
It re-energises you
It improves your immunity
It cuts out all those bad habits you've picked up!
       WHY NOT DETOX?
It's not suitable for teens, pregnant women or those with health conditions, as you may be losing out on calories
A sudden change in diet and an increase in fibre-heavy fruit can cause bloating, gas and diarrhoea
You're more likely to break the rules when your short detox ends!
Regarding my last point, well, it's best not to go too extreme in your detox as then it's harder to give things you enjoy up and harder not to break it. Try a different approach e.g. keep something you love in your diet – for me it would definitely have to be a morning coffee but I could cut out the foamy milk and make it black. Alternatively, have a day or two off from your detox where you can relax it a bit and break the rules e.g. the weekend.
       WHAT TO DO WHEN YOU DETOX
Yeah, yeah…we know what we SHOULDN'T eat or drink bla bla bla – sugars, fats, alcoholic drinks etc. but what SHOULD we eat, drink?
        WHAT TO INCLUDE
Drink some water or freshly squeezed lemon juice to hydrate yourself when you first get up. Keep replenished throughout the day.
Drink green tea – the healthiest beverage on the planet! It helps the brain function and burns fat.
Bring some anti-oxidants into your diet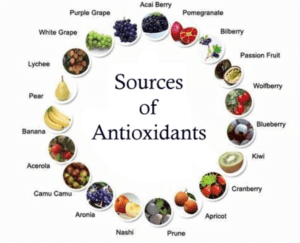 Include two portions of fish or meat to get your protein kick. (If you're veggie or vegan, pick a protein alternative like tofu, lentils or beans) Just make sure you cook it in a healthy way e.g. steamed, grilled or baked.
Eat more raw fruit, herbs and veg.
Make a antioxidant drink.
Take a probiotic
Finally, work on that exercise plan! Get out for a winter run or brisk walk, get some fresh air, and don't give up any of those regular MG classes!
HOW LONG SHOULD YOU DO IT FOR?
Everyone talks about STOPtober and DRY January but that's a month-long. If you're new to detoxing why not try a week first and see how you get on. If it breaks you out of some bad habits then that's a good start. Instead of going all out, starting small and seeing the health benefits may incite you into building it into your everyday life continually.
What are you waiting for? Go for it!